Are you looking to redesign your kitchen? With these 5 design ideas, you can season your kitchen with love and style!
1. Add some color!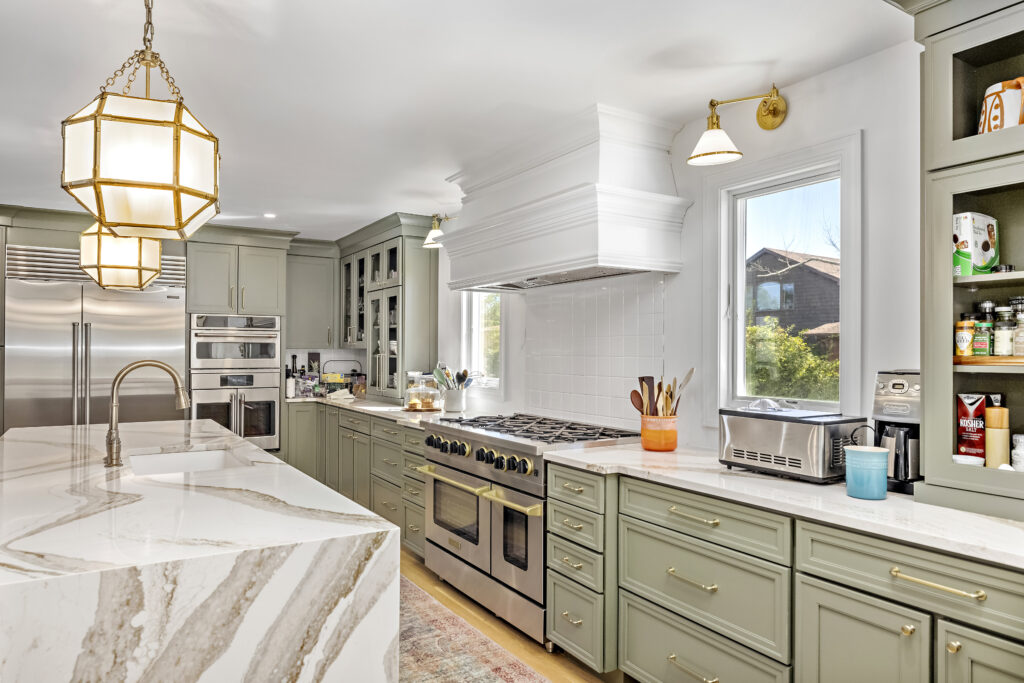 Monotone kitchens have taken the world by storm – if you want yours to stand out, adding some pops of color is an easy way to do so. A couple bold accent colors can change the overall energy of the room and add life to your space. Your kitchen doesn't need to be filled with color in order to be different, even just a few colorful accessories can make a huge difference.
2. Use a not-so-basic backsplash.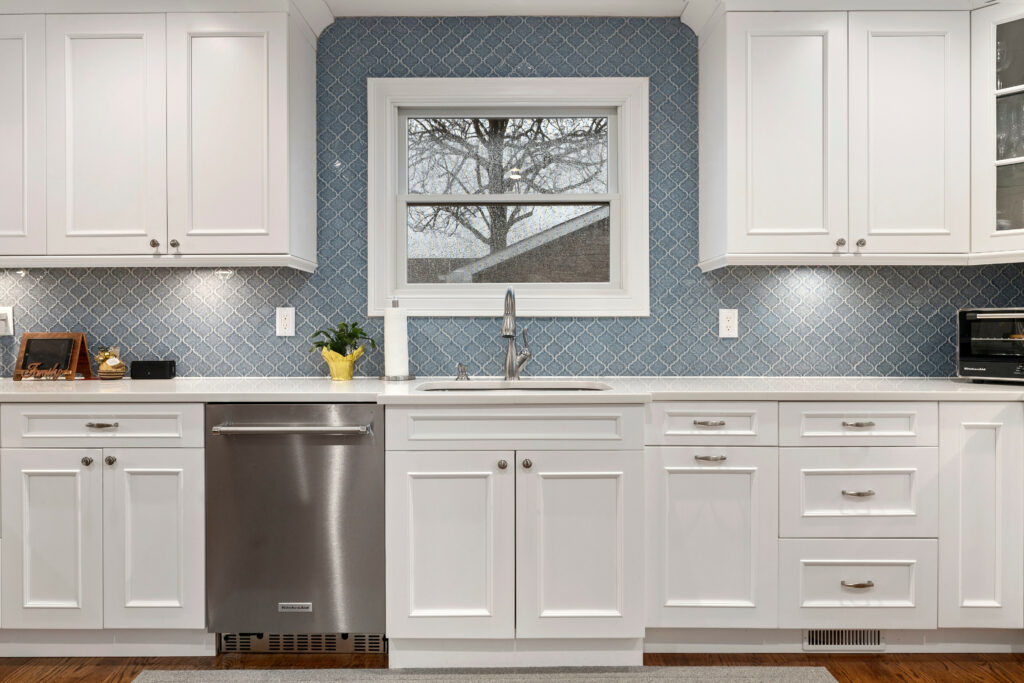 Using an uncommon backsplash can add just the right amount of flair to your kitchen. This could mean using a backsplash that is colorful, patterned, contains interesting shapes, or even made of an atypical material (such as wood panels). There are endless possibilities for your backsplash – and is the perfect opportunity to express your creative vision!
3. Illuminate the space with chic light fixtures.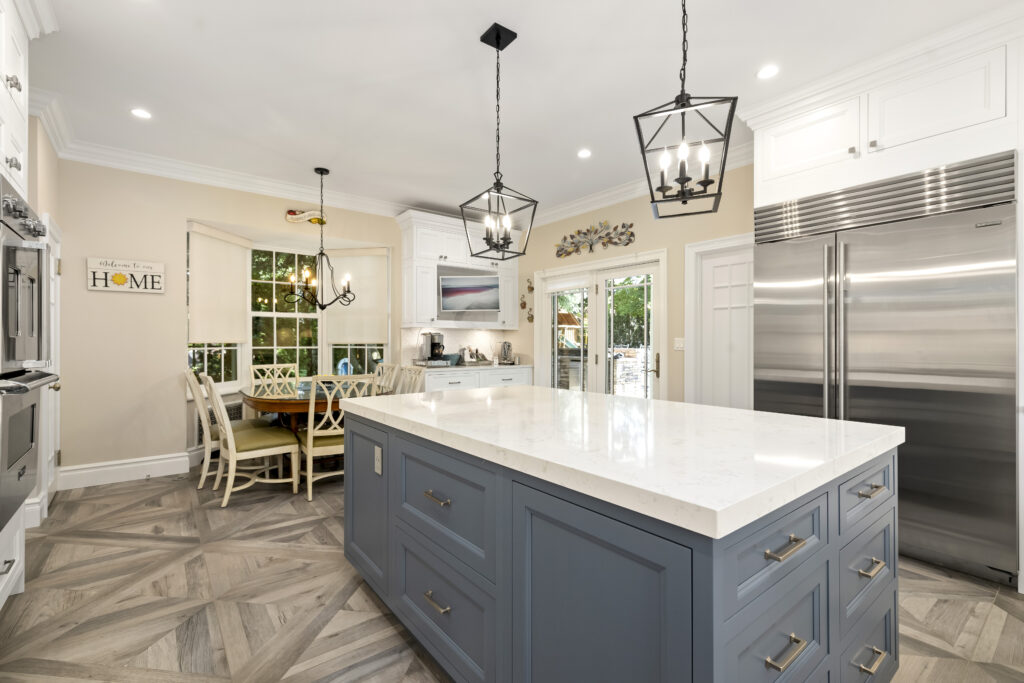 A kitchen's light fixtures could get overlooked, but if you choose the right ones, they could easily become an eye-catching part of the space. You don't even have to commit to just one. "If your style is more eclectic, feel free to mix, but make sure to match" says Raquel Montolio of Distinctive Designs Home Center. Just be sure your choices are cohesive, and your light fixtures will add a beautiful touch to your kitchen!
4. Spice up that hood!
Many see their range hood as only a functional component of a kitchen. Thankfully, this doesn't need to be true. Whether your range hood stands out or blends into your kitchen, there is no shortage of design options. It could be made from a multitude of materials, contain one or several colors, and be different shapes!
5. Handy dandy pot filler faucet!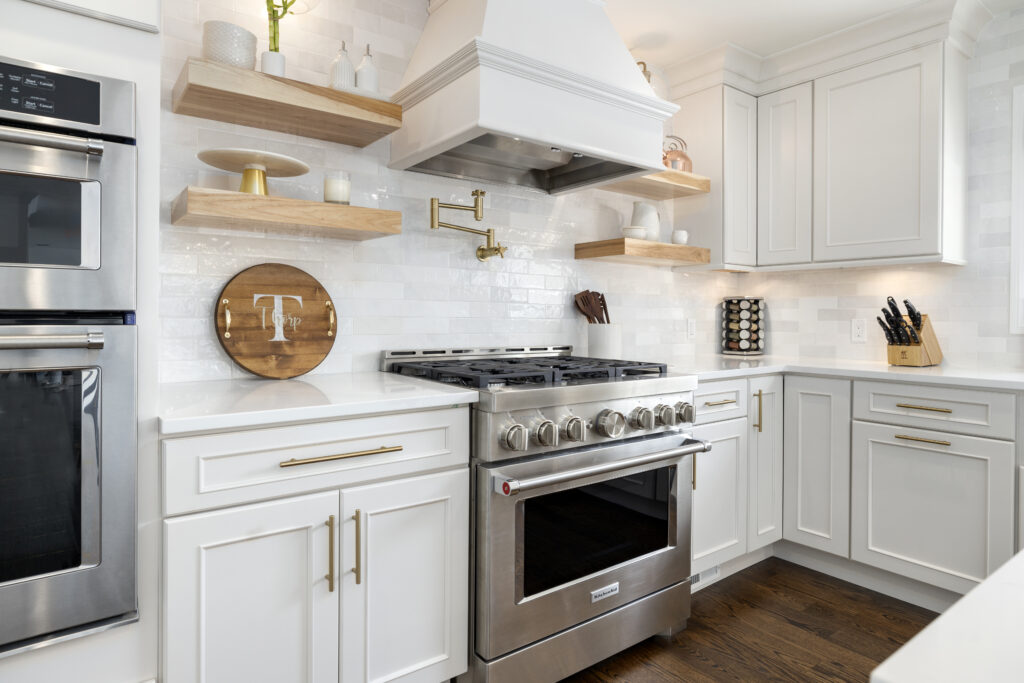 A pot filler faucet could be the handy tool your kitchen needs! Not only is it helpful, but it also adds to the blank space above your stove. Another plus, it doesn't take up much space! They are an easy addition to make your kitchen more stylish and functional.