General Remodeling Contractor in Long Island New York: Center Island Contracting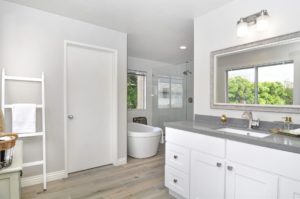 A reliable general remodeling contractor stands on the merit of their portfolio of work. We invite you to explore our collection of renovation and remodeling projects in and throughout Long Island.
Caleb Haniquet has been Designing, Renovating, Improving & Building Homes throughout Long Island for many years and is known to be a Builder of Great Integrity, Enthusiastic Vision, with a Commitment to Quality.
Center Island Contracting, Inc. specializes in Designing and Building Projects that incorporate an extremely thoughtful process of balancing form, function and longevity in order to create a personalized solution for their clients. Our sequence of operation, and detailed focused approach ensures value results for each project we complete.
With an earned stellar reputation, and Over 25 Years of extensive "hands on" knowledge, an in-depth understanding of materials, and Honest work ethic, Center Island Contracting is raising the Standards and Creating the Difference in the industry. This profession was never seen as a job, but as a family passion.
Thank You for your time in considering Center Island Contracting, Inc. We will not waiver in our commitment to provide you with great value, unparalleled service, security and convenience.
Let us create the living space that you'll be proud of. We look at every angle of your project and give you the best recommendations and guidance for the confidence you need. Find out why we're the top rated general remodeling contractor in Long Island.