Beginning the process of a master bathroom remodel can be daunting at first – but this is where the experts at Center Island Contracting come in. With so many tiles, countertops and sinks to choose from, how can you possibly start designing your dream master bedroom, all within your budget? Bathrooms offer us the opportunity to work with a variety of different materials – from marble to porcelain, composite to wood, incorporating both design and functionality. Let our qualified staff handle your bathroom remodeling project and create a calming oasis within your home. We understand that a bathroom is sometimes the only room in the house where you can be alone. Let us work with you to create your own relaxing retreat. Below are photos of some master bathroom inspiration to use when making decisions on your remodeling project.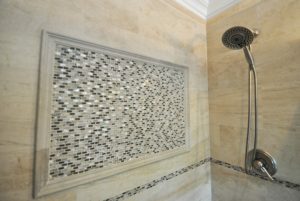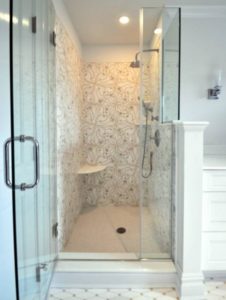 There's nothing like fun and unique bathroom tile to set your master bathroom apart from the rest. Pictured above is a custom marble inset for the shower area, as well as a master shower with water jetted marble and Rohl polished chrome plumbing fixtures.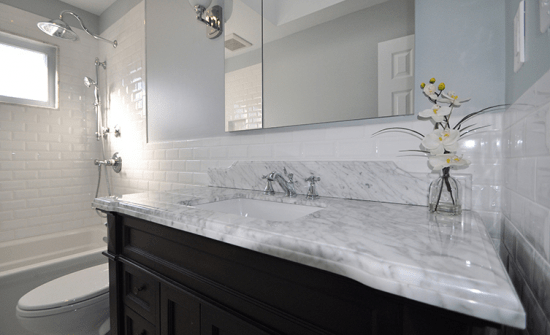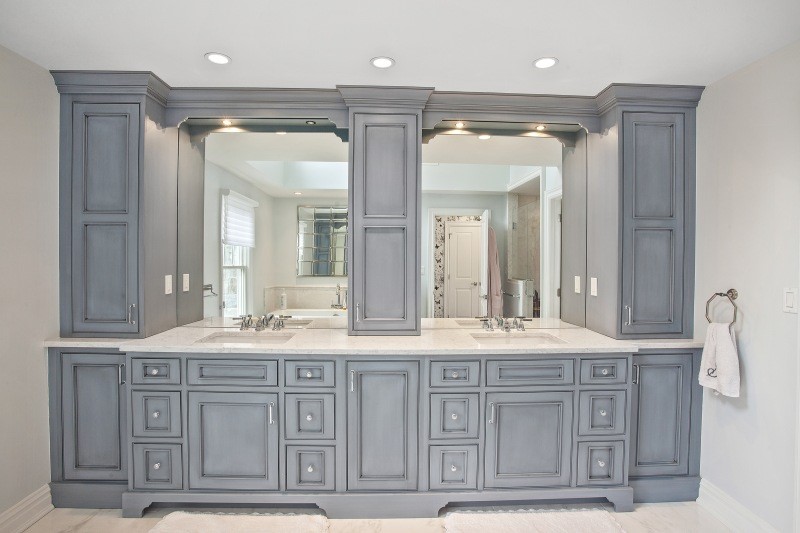 With so many sink options out there, it can be difficult to choose. Above is a 42 inch vanity with Carrara marble and chrome fixtures, as well as a custom double vanity with towers and low voltage lighting.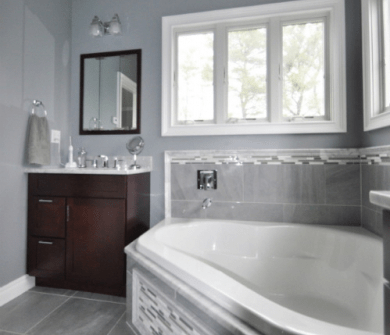 Allow these tubs to serve as inspiration for your master bathroom remodel project. From freestanding tubs to jacuzzi style tubs, our team can work with you to find the perfect tub for your master bathroom.
Our qualified professionals can assist in accomplishing your bathroom remodeling project, from small additions to major reconstructions. If you are ready for a new bathroom, get the best service on Long Island and email us or call (631) 465-9765.