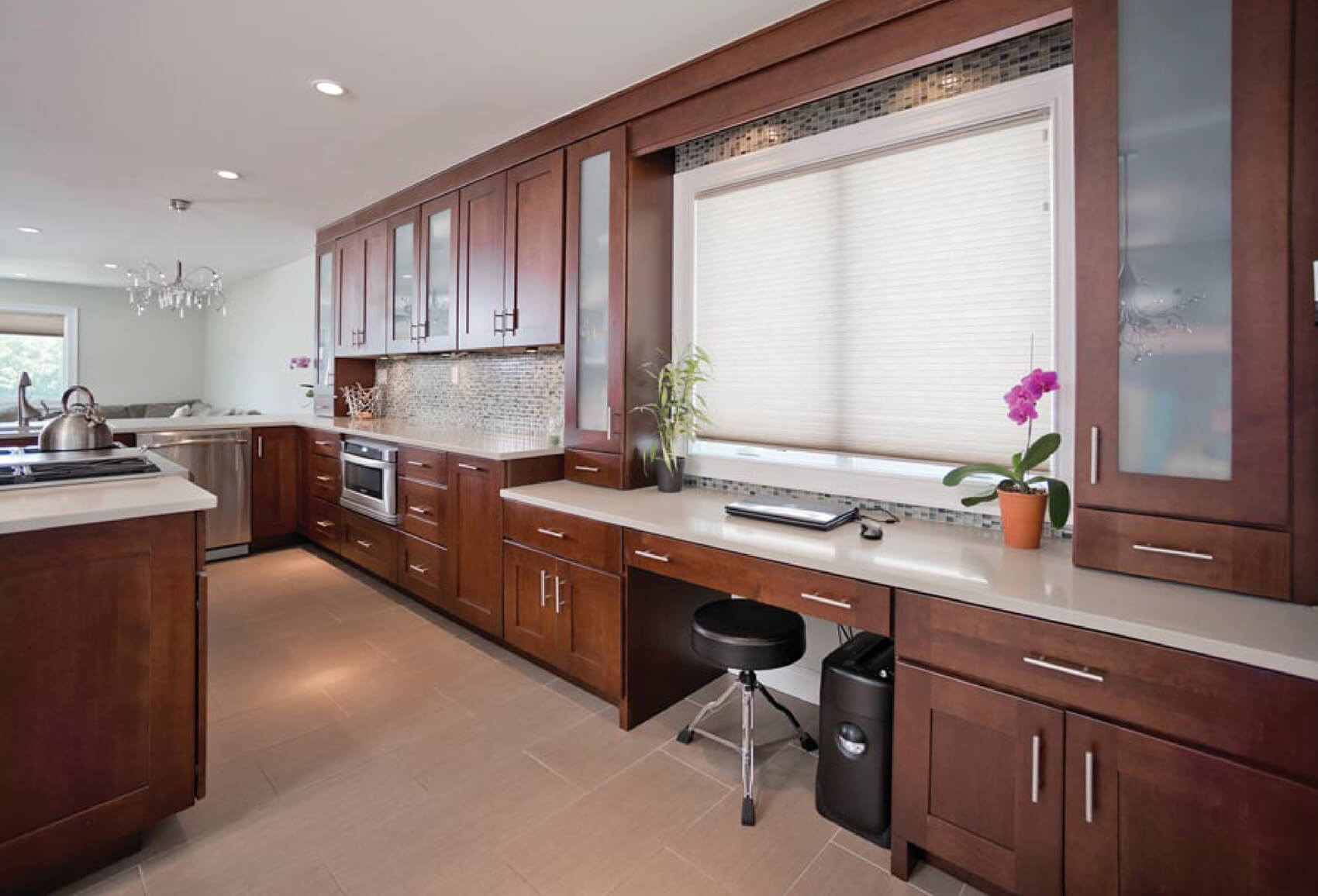 Team Building
Riverhead Building Supply and Center Island Contracting create fun and functional space
Any construction project, whether new construction or remodeling, has its challenges. Finding a full-service, properly licensed and insured contractor is the first step towards a successful project. Caleb Haniquet of Center Island Contracting Inc. has been in the industry for over 25 years. For a recent project in Port Washington, Caleb and his team removed an outdated Cape on a corner lot with a water view, and built a new home that suits the client's needs perfectly.
One of the challenges with this site is its proximity to the water – it is across the street from the bay with a very high water table, which could make the home susceptible to flooding. With the driveway sloping down under grade, a garage beneath the home maximizes the space this lot allowed. Caleb emphasizes infrastructure and mechanical concerns first. Water drainage and water management for this property were critically important. The installation of drains and drywells handles runoff and high tide water tables. This home's garage and basement have remained dry despite numerous storms and flooding affecting other properties in the neighborhood.
In the rear of the property, there is a 5-foot elevation grade difference between this site and neighboring lots. A two-tier block retaining wall, designed with proper drainage, landscape lighting, and appealing lines, holds back the earth while creating an attractive hardscape and opportunity for additional landscaping.
Inside the home, the floor plan, placement of windows, kitchen layout, seating and entertaining spaces allow the homeowners to enjoy the water view that attracted them to this property, and take advantage of natural lighting. Fun and functional space saving details in the kitchen include banquette seating in a bump-out alcove and a desk nearby where homework or home management can be handled, all in view of the kitchen work area. The island with prep sink is opposite the cooktop, for face-toface communication at these work stations. A peninsula with a large sink faces the water view and provides additional seating. Large appliances are within convenient range, without interrupting the flow of the space. The cabinetry is Mendocino, a shaker door style from Medallion Cabinetry. It features a solid maple recessed center panel and wide stiles and rails. The finish is Ginger Snap, with a satin sheen. The kitchen was designed with the help of Riverhead Building Supply Design Showroom in Greenvale.
Caleb's solution based approach to addressing challenges is evident in both the exterior and interior of this home, from mechanical to finish.
For Caleb Haniquet, the building materials he selects are carefully considered for each project. He uses quality materials from local suppliers, such as Riverhead Building Supply, to guarantee the best outcome for his clients.