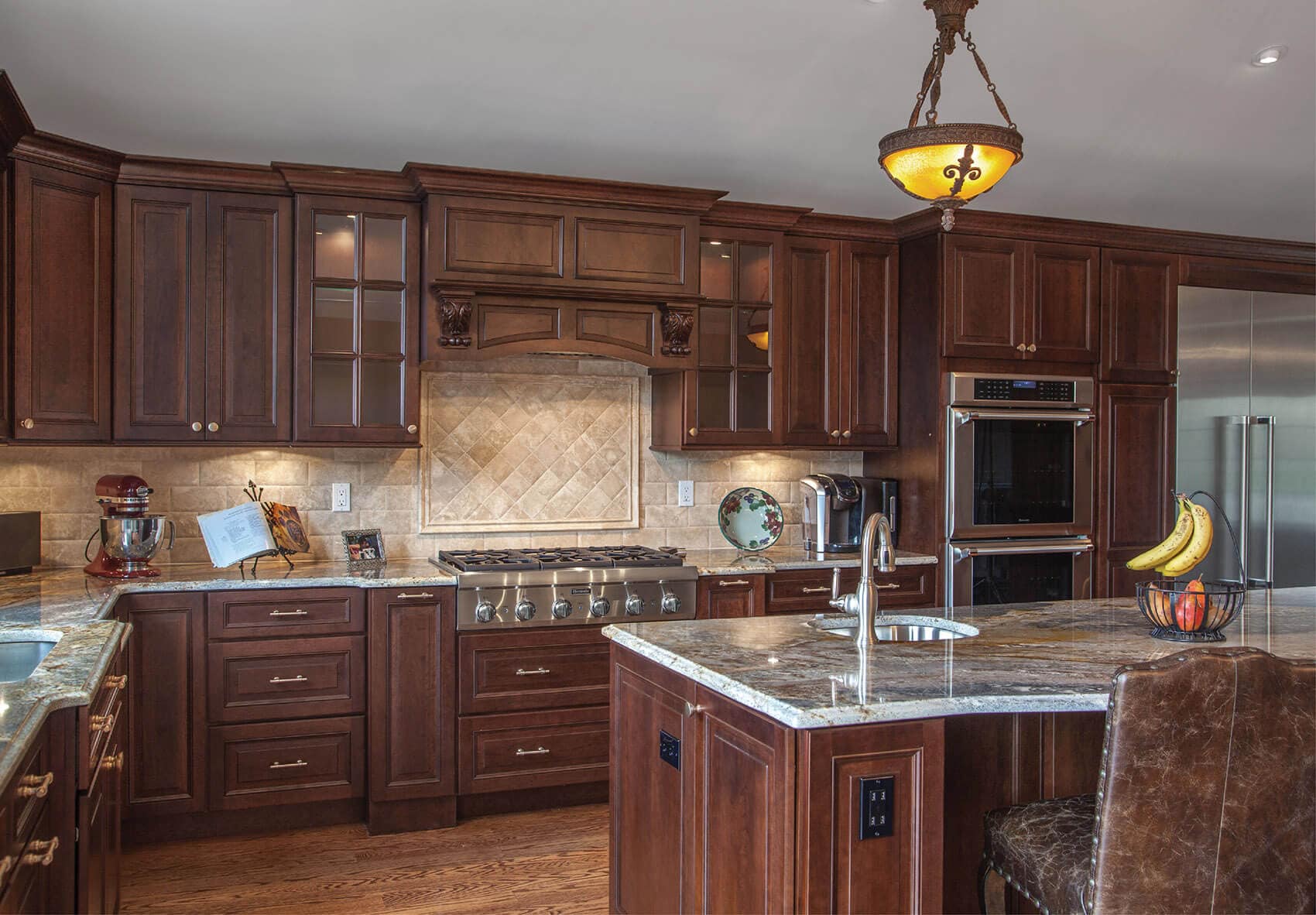 A Beautiful Reality
Lakeville Kitchen & Bath designs elegant working kitchen for a gourmet chef
Lakeville Kitchen & Bath designer, Darren Press, worked with Caleb Haniquet of Center Island Contracting to create a hardworking kitchen for a gourmet chef.
The Jericho homeowners wanted a transitionally designed, visually striking kitchen that would be able to handle the daily demands required by an amateur chef whose kitchen is his workshop.
Enlarging and expanding the space allowed for the creation of a showroom-caliber working kitchen with a dramatic visual presence. A single wall was removed, the rear of the home was extended, the roofline was changed and the ceiling was redesigned to convey a grand appearance, feel and touch.
The kitchen became a room in which the homeowners could entertain in comfort, while presenting an elegant and grand feeling.
Cabinets from Medallion Cabinetry's Designer Gold Line feature a Wellington door style in their Ginger Snap finish, with a French cut miter assembly. The richness of the cherrywood cabinetry is complemented by the crosscut capella granite counters, Hillsborough Beige walls and English Chestnut floors.
The homeowners wanted an elegant and hardworking kitchen with a sense of spaciousness that would create an open feeling to the rest of the home. Thanks to Lakeville and Center Island Contracting, the homeowners' dream kitchen became a beautiful reality.